Quiznos announced a BOGO to celebrate National BBQ Day on Wednesday, May 16, 2018.
Members of Quiznos' Toasty Points loyalty app program can get a pulled pork sub for free when they buy one on May 16.  Customers can choose from a Southern Style BBQ Pulled Pork or Spicy Chipotle BBQ Pulled Pork sub.  Quiznos said sub lovers simply need to download the Toasty Points app to redeem the offer.
Both pork recipes will be available for a limited time from May 8 through September 30, 2018, the chain said.
 Quiznos said their BBQ pulled pork recipes start with a lean cut of pork shoulder that is roasted low and slow for six hours, then hand-pulled before serving. These limited-time sandwiches offer guests two distinct flavor profiles:
Southern Style BBQ Pulled Pork: Inspired by traditional, Southern backyard BBQ pits, Quiznos is bringing back this classic with slow-roasted pulled pork topped with Quiznos' signature BBQ sauce, yellow mustard, melted mozzarella and cheddar cheese, and tangy pickles.
Spicy Chipotle BBQ Pulled Pork: For those who like more heat and meat, this new sandwich is a fusion of slow-roasted pulled pork, smoky bacon, melted aged cheddar cheese, jalapeños, sautéed onions, lettuce, tomatoes, Quiznos' signature Batch 83 four-pepper chili sauce, and chipotle mayo on jalapeño cheddar bread.
The Toasty Points app is available for download on iOS and Android devices at quiznos.com/toastypoints, and signing up automatically rewards guests with a free 4-inch Quiznos sub with any purchase.
1 One free sub per person with any Quiznos pulled pork sandwich purchase available as a digital coupon through Quiznos' Toasty Points mobile loyalty app.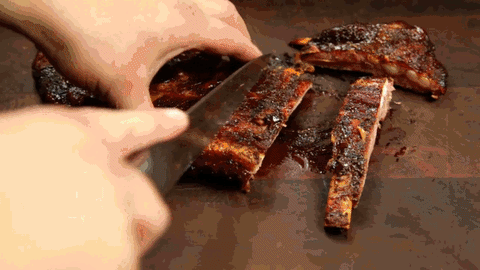 Powered By Giphy and theNeedle